Nico Rosberg extended his lead after Mercedes enjoyed another triumph on home soil at the Hockenheimring. It was also the first time that a German driver had won the German grand prix in a German manufactured car. From a British perspective Lewis Hamilton, hampered by his awful luck during qualifying after his 130 mph crash, valiantly fought back from 20th place to finish on the podium in third.
It was valiant effort and Hamilton showed a lot of character in finishing as high as he did, after a mid-distance collision with former team-mate and compatriot Jenson Button's McLaren which damaged his front wing. Hamilton even managed to catch up with eventual runner-up Williams' Valtteri Bottas  towards the end of the race. However he was unable to pass him.
Rosberg's first triumph on home turf and Hamilton's third place finish means that he widens his lead in the championship standings to 14 points.
The race on the hallowed tarmac at Hockenheim began with expected drama as Williams' Felipe Massa clashed with McLaren's Danish driver Magnussen collided at first corner, leading to the Brazilian's car being turned over. Hamilton's crash cost him dearly when it came to the grid after his qualifying smash up. However, he was also hit with a five-place penalty for a wrongful gearbox change.
Hamilton made up the distance incredibly well, advancing to tenth before cars in front made their pit stops around lap 12 However, Hamilton did not stop until lap 26 and seized the advantage by rising to second behind his title rival Rosberg.
It did seem that Hamilton would make that second place his, although events meant that this became a far more difficult target, when he dived late down the side of Button to overtake him for sixth place. It did seem his former team-mate moved away from him and saw him coming, however bad judgment on Hamilton's part meant he collided with the McLaren and damaged the Mercedes' front-wing. Hamilton second stop was enforced on lap 32 as his tyres were beginning to wear down.
Hamilton then began to emerge in fourth after his stop, then easily passing the Spaniard Alonso.  He then was only 15 seconds behind the Finnish Williams driver Bottas with as many laps to go. With 5 laps to go it did seem the Briton would regain the runner-up spot, however with his super-soft tyres past their prime, Hamilton in the end could not pass Bottas.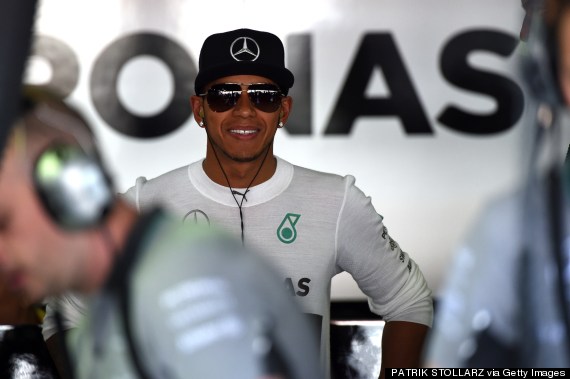 Alonso battled with Vettel for the entirety of the race. However, a stop for the Spaniard meant he ended up down in fifth with the German claiming fourth spot. Ricciardo proved to be stern competition for those outside of the podium pack and grabbed a respectable sixth.  Force India's Nico Hulkenberg followed the Australian in seventh, ahead of Button, Magnussen and Hulkenberg's team mate Sergio
Perez.
The Championship now moves to the Hungarian Grand Prix, in which Hamilton will hope his bad fortune will end, as he looks to close the gap on his rival Rosberg.
Rhys Stevens