New Guidelines for Universities on Suicide Prevention
University staff who work with students should be trained in suicide prevention, according to new guidelines.
The guidance, published by Universities UK and the charity Papyrus, comes in response to growing public concern about the number of undergraduates taking their own lives. At least 95 students took their own lives during 2016-2017, according to estimates from the ONS.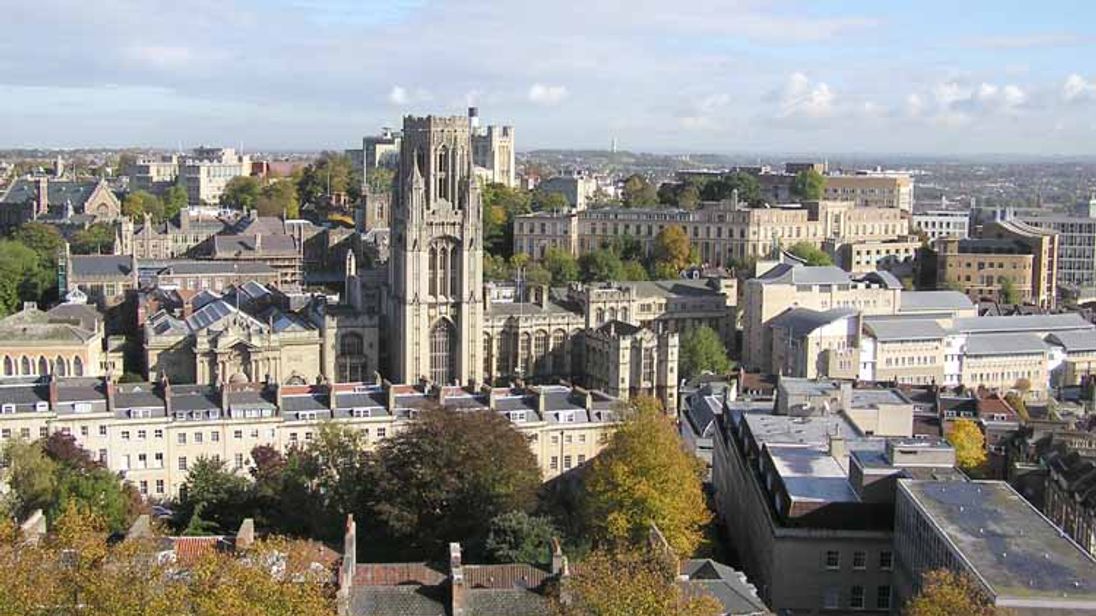 James Murray, whose son Ben took his own life at Bristol University in May, said that there is "too little information sharing" between universities and families.
The guidelines urge universities to review their rules surrounding whether family members can be informed if students are deemed 'at risk'.
Other recommendations include using alert systems to detect patterns of difficulty. This may include not engaging in academic work, as well as not paying rent.
Oliver Murphy
NUS Introducing TOTUM Student Card
The NUS Extra card is getting an upgrade.
Rebranded as TOTUM, the Latin word for 'all', this new card aims to incorporate itself into every aspect of university life. For only £12 a year, or £32 for 3 years, students aged 16+ can access over 200 discounts on top UK brands, including Co-op, ASOS and National Express.
The new TOTUM app, working in tandem with the card, provides access to rewarding discounts, local deals and proof of ID, all in
the palm of your hand. Each card comes with an International Student Identity Card, valid for one year. They intend to launch even more novel features over an 18-month period, following their September launch.
Current NUS Card holders needn't worry – the transition to TOTUM will be gradual, so all NUS Cards are still valid until their expiry date. The TOTUM card is available at www.totum.com.
Megan Cummings
Universities Spent £10 Million on Unions Amidst UCU Strikes
Government figures show that UK universities spent £9.8 million paying employers to work for their unions, amidst last year's strikes.
The figures disclosed how much universities spent on 'facility time', time off work allowing employees to carry out trade union roles. Public spending paid over 16,000 employers to work full time for their unions.
Universities accounted for over 70% of the spend on union rep pay in the education sector
Universities accounted for over 70% of the spend on union rep pay in the education sector in the reporting period, and 12% of the total public sector spend. The NHS spent £11.5 million on facility time pay for the same period.
The true figures may be much higher; Oliver Dowden MP, a Cabinet minister, recently voiced his intentions to follow up on some organisations which had not reported their figures.
UCU opened a ballot in August, consulting its members over the possibility of new strikes. The ballot closes in October 2018.
Megan Cummings
First Bus Confirms £1 Journeys for all Students in Leeds
With many not living within walking distance to the university, discounted bus fares are a staple of student life. In 2016, First Bus began offering student fares for £1, thanks to LUU's then-Community Officer, Jonny Foster.
However, there have been reports that First Bus don't accept student IDs for universities outside of the Leeds area. Alex Sobel, an MP for Leeds North West, recently contacted First Bus to rectify this issue.
First Bus, he said, would be 'actively progressing' ensuring that all students could take advantage of their offers for the next academic year. They also disclosed plans to extend the student pricing zone, now including both Lawnswood roundabout and Leeds railway station.
Sobel noted the importance of holding big companies accountable, assuring that he would continue to do this as an MP.
Megan Cummings
Image: [Sky News]