Image Credit [Leeds Varsity]
Despite the university year just starting, the University of Leeds sports teams' preparation are well under way, training hard for their biggest sports extravaganza of the year: Varsity 2018. Occurring on October 2nd and 3rd, it will see a continuation of the University of Leeds and Leeds Beckett's long-standing rivalry, played out in over 20 different sports. The culmination of the whole event will be the much anticipated Rugby Union match at Headingley Stadium – a stadium which seats over 15,000 people and houses Yorkshire Carnegie and Leeds Rhinos.
Last year was a slightly strange Varsity with Beckett being the victors 32.5-29.5, with a rare and controversial draw being awarded. The finale also continued this trend of abnormality, with a far smaller attendance than in years past. However, this was no fault of the fans, with tickets being sold out over a week in advance, but because of renovations occurring at the time; the South stand was completely demolished at the time. The atmosphere was still charged between the two universities, but after 80 minutes Beckett came away the happier side, winning 29-8.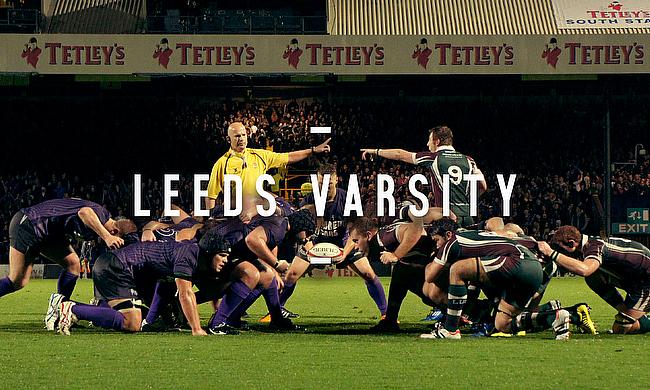 The University of Leeds are still looking for their maiden victory in the event, but with such narrow margins from last year, victory is far from impossible. American Football, Cross Country, Inter Mural and Varsity have already occurred, with Uni of claiming an early 3-2 lead, securing victories in the Inter Mural, men's Cricket and Cross Country events. However, there are many more events set to come with over 50 matches yet to be played, most of which can be seen for free.
All information about fixtures and ticketing can be found at http://www.leedsvarsity.com. Tickets for the Headingley finale are usually in high demand, so get them early to avoid disappointment. And don't forget to put on some green and get down to support the Gryphons!