With Halloween fast approaching, here are a few must-see Halloween films…
1. IT – 2017
IT is an American supernatural horror film directed by Argentinean director, Andy Muschietti. This is the first of a two-part film adaptation of Stephen King's 1986 killer clown novel. This terrifying clown movie, about a shape-shifting demon that terrorises the town of Derry in Maine, is both horrifying and emotionally-resonant. In Derry, the local kids are disappearing one by one and a group of seven bullied kids are united by their horrifying and strange encounters with an evil clown and their determination to kill it.

2. The Babadook – 2014
The Babadook is an Australian supernatural psychological horror film directed by Jennifer Kent. A widowed mother, plagued by the violent death of her husband struggles to cope with her son, Samuel (Noah Wiseman), who fears the monster that torments his dreams, is lurking in their house waiting to kill them both. But, when a disturbing storybook called 'The Babadook' appears at their house, Samuel is convinced that the Babadook is the monster he's been dreaming about and his mother soon discovers a sinister presence all around them.
3. The Shining – 1980
The Shining is classic American horror film produced and directed by Stanley Kubrick. A family head to an isolated hotel for the winter where an evil spiritual presence influences the father, Jack Torrance (Jack Nicholson), into violence. Meanwhile, his young son, who possesses "the shining", an array of psychic abilities, witnesses the horrific forebodings from the past of the hotel. After a winter storm leaves them snowbound, the supernatural forces that influence Jack's sanity, leave his wife and son in incredible danger.
4. Beetlejuice – 1988
Beetlejuice is an outlandish American comedy-fantasy film directed by Tim Burton. Keeping in with Burton's abnormal talent for capturing morbid, cartoon-like imagery on screen, Beetlejuice depicts a recently-deceased husband and wife, who fail in trying to scare an obnoxious, ghastly family out of their home as ghosts. Thus, they commission a bizarre demon, Beetlejuice (Michael Keaton) to do so for them. It's a great, light-hearted film for Halloween!
5. Hocus Pocus – 1993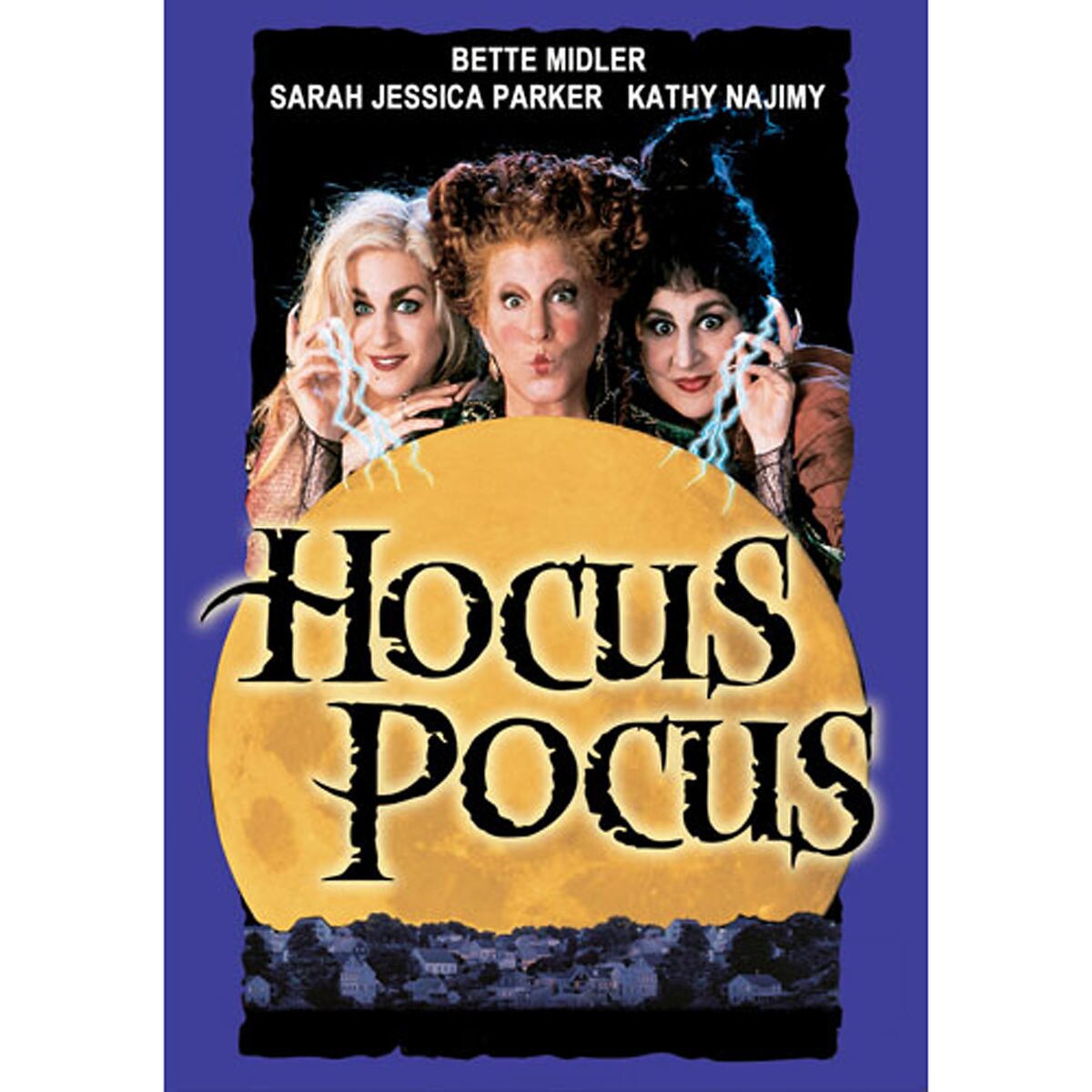 Hocus Pocus is a Disney classic – an American comedy-horror film directed by Kenny Ortega. This fantasy Halloween favourite follows a curious youngster, Max (Omri Katz), who moves to Salem where he struggles to fit in. 300 years have passed since the diabolical Sanderson sisters, Winifred (Bette Midler), Sarah (Sarah Jessica Parker) and Mary (Kathy Najimy), were executed for practicing dark witchcraft and, thanks to a spell spoken by Max, they have but one night to secure their continuing existence.
Amy Daniels
Images: Wikipedia, shopDisney, Amazon, Bloody Disgusting