Image Credit [Evening Standard]
It is a fixture that is usually filled with tension and drama, and the derby between Arsenal and Tottenham at the Emirates did not disappoint, with the final scoreline being a thrilling 4-2 to the Gunners.
Unai Emery's side dominated early on, leading Spurs 1-0 within 10 minutes after Aubameyang's penalty. Yet there was clear hostility between the London sides following Dier's equaliser in the 30th minute, with his celebrations in front of the Arsenal fans causing unsightly scenes between the players on the sidelines.
There were more pushbacks for the home side, and after a strong 20 minutes of dominating the game, they were further weakened by England captain Harry Kane, who replicated his strong penalty record in the Summer by taking the lead in the 34th minute.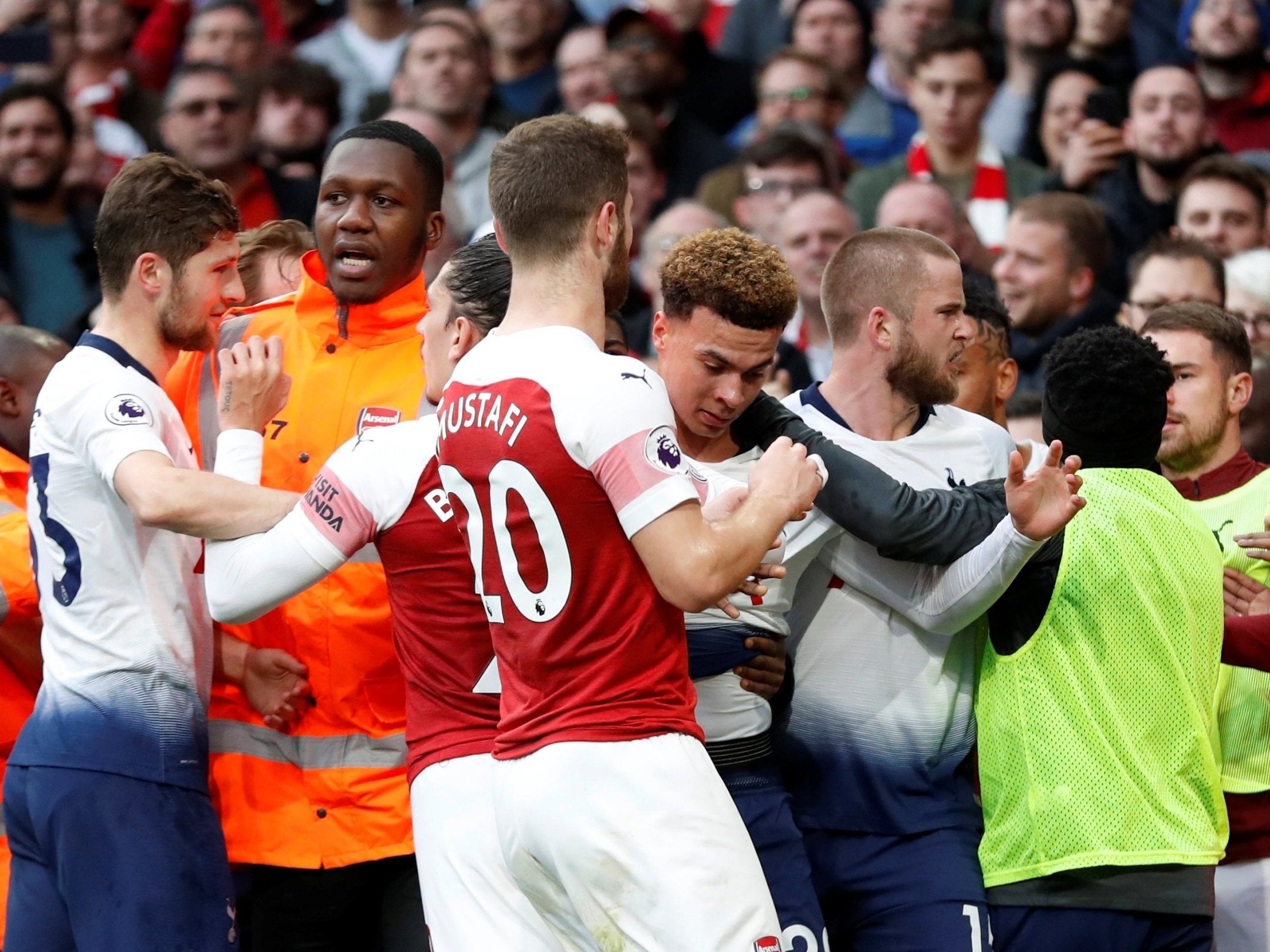 Yet Emery's side was determined not to disappoint on home ground. After the break Aubameyang claimed his second goal of the game after a strong curling effort from the edge of the box, making the sides level and certainly living up to the expectations of a tense derby, with both teams fighting for a place in the Champions League this season.
With both sides having chances in the second half, each manager looked to their bench to try and spur motivation. This was a successful tactic, with Lacazette coming on for Arsenal and putting them 3-2 ahead with 15 minutes remaining, via a deflection. The Gunners added a fourth goal a few minutes later thanks to Lucas Torreira, a goal that sealed Arsenal's victory.
This result means sadly for Spurs fans, Arsenal now claim fourth place, eight points behind leaders Manchester City. Yet such passion from the teams was encouraging to see, creating a pulsating derby that is arguably one of the best games of the season.
Millie Frain