Image Credit [Washington Post]
Manchester City's victory in this year's Carabao Cup was overshadowed by Kepa's refusal to be substituted before the penalty shootout, with the Chelsea keeper's actions taking the shine off of City's triumph.
In truth, the final wasn't the most entertaining affair, as neither side could really find that killer ball to win the game, in either regular or extra time. However, after Guardiola's 6-0 demolition job against Chelsea weeks before, Sarri's team will be glad that they did not have to relive that humiliation, with a far more competitive performance this time around.
That was most definitely the tactic deployed by the Chelsea manager for this final – make the team resolute – as a humiliation in a league match is humbling, but to lose 6-0 in a Cup Final would be a disgrace far greater than the defeat at the Ethiad.
Unusually, Man City did not possess the cutting edge which saw them net four in 17 minutes against Chelsea in the league as the final ball went missing. Even when they did exploit the likes of David Luiz, the other defenders were strong and unphased by the attacking arsenal of Aguero and Sterling. In a half of very few chances, the best opportunity for Guardiola's side came when Aguero latched onto a pass before uncharacteristically blasting the ball above the goal.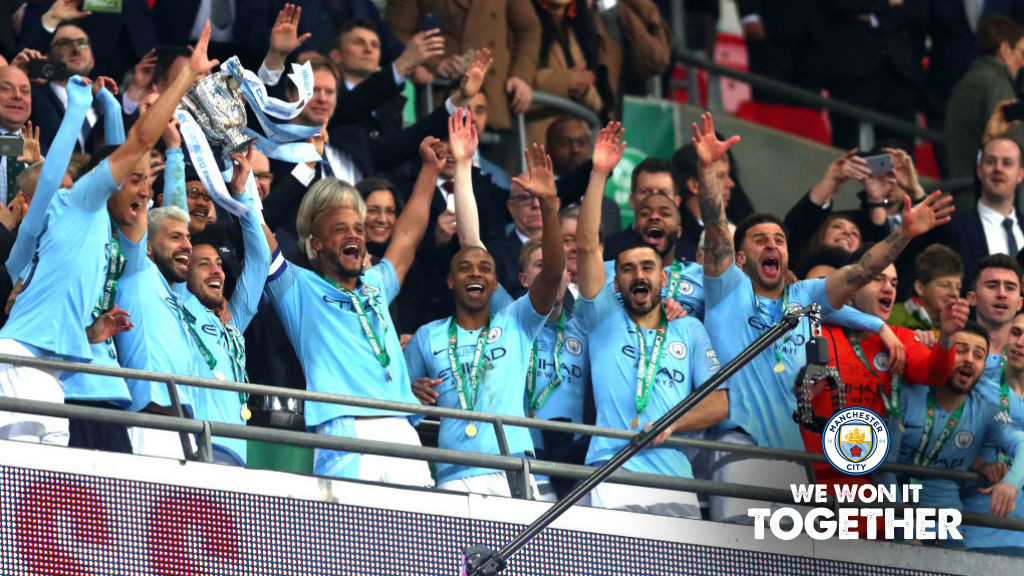 It isn't, however, unusual for a final to be scrappy and lacking action – both teams wanting to win silverware, the first of the season. This has certainly been evident from Man City throughout the whole competition, fielding strong sides, even against Burton Albion where they could coast to victory with a handful of reserves playing. Instead, like a serial winner, Guardiola dispels the myth that you have to rest players in order to sustain success.
Chelsea began to come in to the contest in the second half, spearheaded by the pace and trickery of Eden Hazard who was drawing fouls for Sarri's outfit. On the contrary, if it wasn't for the intervention of VAR, ruling Aguero's strike as offside, Man City could have had the lead at the 56th minute mark, with Sterling also having a strike blocked by Luiz and Kante moments before.
After blocking a City attack, Kante nearly scored down the opposite end – Hazard's meandering runs proving effective once more, as a centred ball into the box found Kante who poked narrowly over. The momentum was now with Chelsea, as the 6-0 result at the Ethiad became a distant memory. The demons from that loss could have been completely exorcised had Pedro scored with 15 minutes left in normal time – instead, he decided to pull it back for a City man to intervene. Therefore, although Chelsea were the better side second half, extra time loomed.
Extra time in cup competitions are usually low on the highlights, and that trend continued, apart from a crucial block on Aguero by Azpilicueta. But, with a minute remaining, Kepa became the main talking point when he seemingly pulled up with cramp. With an injury before a suspected penalty shootout, Sarri was ready to make the change with Caballero – usually a hero in penalty shootouts – ready to come on for the fatigued Spaniard. Kepa, however, had other ideas – signalling multiple times he wasn't coming off, undermining his manager on the dugout. Sarri, unsurprisingly, expressed his discontent by nearly storming out of Wembley altogether. With a minute left, Kepa might have wanted to stay on and be a hero for Chelsea in this Cup Final.
But, not even he could save Chelsea in the penalty shootout as both Jorginho and David Luiz missed, as well as Kepa fumbling an Aguero penalty kick over the line, a shame considering Azpilicueta's thunderous penalty, alongside Hazard's audacious paneka. Man City's penalties were dispatched coolly and confidently, epitomised in the decisive penalty – Sterling's emphatic strike clinching Man City's third Carabao Cup in the last four years.
Amidst all of the celebrations, the Kepa situation really shows you the player/power dynamic at Chelsea and how Sarri is neither respected nor considered an authority figure to his players. Conversely, under Guardiola, Man City have instilled a winning mentality which could see them win an unfathomable quadruple this season.