Image credit- CBS Sports
On November 9th , KSI- real name Olajide Olatunji, brought his rivalry with Logan Paul to an end with a split decision win in their highly anticipated boxing rematch at The Staples Centre.

The British Youtuber, with over 20 million Subscribers on Youtube, was the underdog coming into the rematch. Weighing in 193.2lbs-6 pounds lighter than his opponent, KSI also had a 3.5-inch reach disadvantage, as Logan Paul had a reach of 74.8 inches.

According to Business Insider, Both Fighters are guaranteed to take home $900,000 each. Eddie Hearn- Head of Matchroom Boxing has since revealed to Sirius XM's Fight nation that: 'It's the biggest pay-per-view in the UK of the year so far. That includes the first Joshua-Ruiz Jr fight from America.''

In the six round Slugfest, it was clear from the First round that both KSI and Logan wanted to knock each other out. With both Youtubers throwing big and long shots often missing, Referee Reiss was kept busy as he constantly stepped in between the two to separate the fighters in the clinch.

There were brief stints in which Logan Paul showed clear boxing technique as he had slowed down the intensity of the fight, which seemed to be the only counter for KSI'S Wilder-esque style. He used his jab effectively, a technique that served him well in the first match, which ended in a majority draw.

Nevertheless, thunderous roars erupted from The Staples Centre as KSI appeared to have knocked Logan Paul down 90 seconds into the third round only for it to be ruled as a slip.
KSI's aggression proved be a blessing and a curse in the fourth round. Logan Paul Sought out vengeance as he hit KSI with a perfect right uppercut to the chin, before landing a second one which scored him a knockdown. This was riddled in controversy as Referee Jack Reiss deducted two points from Logan Paul for not only holding KSI's head prior to the knockdown, but illegally striking him when he was down, drastically changing the course of the fight.

Despite the discrepancy, KSI continued to fight. Although he took a bit of a backseat in the 5th round, as Logan Paul was able to return to the comfortability of his Jab and control the round. Nonetheless, KSI returned to his wild hooks and punches until the final bell.

The final scorecards read 55-56, 57-54 and 56-55 as referee Jack Reiss raised KSI's hand in victory.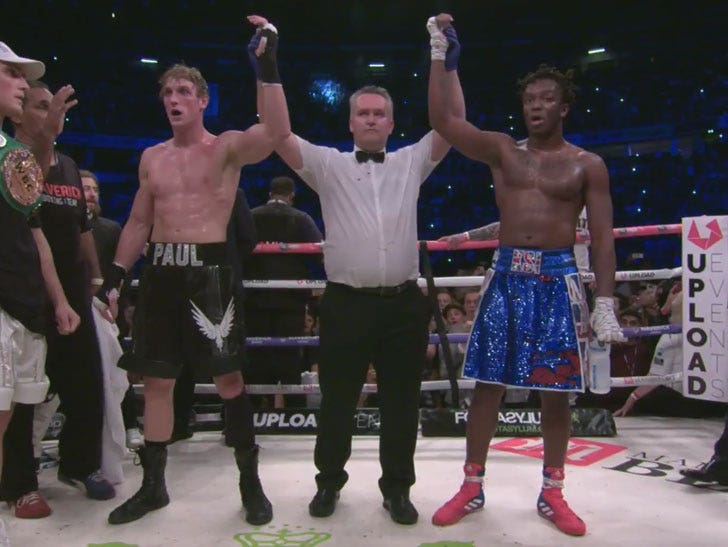 Speaking to Radio Rahim post fight, KSI said: ''KSI Last time was scared to fight, he was scared to get close to him (Logan), but this time I just went in!'' The thousands across The Staples Centre were even privileged to see both KSI and Logan finally settle their differences in the middle of the ring. ''It takes a big man to step in the ring, and you're a big man and you made me work today and thank you for a good fight,'' said KSI as he embraced Logan. However, when asked about a potential Trilogy, KSI instantlyrefused, saying: 'it's done,'' as the crowd cheered on.

The future of KSI's boxing career is uncertain. Although, he does have his fair share of celebrities calling him out. One of which is Love island's Tommy Fury. The pro-fighter turned reality Tv star is due to make his return to the ring next year and eyes the Youtuber for a potential bout. He has even dubbed it 'Battle of Britain.'
We can only hope for more greatness from the UK's biggest Youtuber.